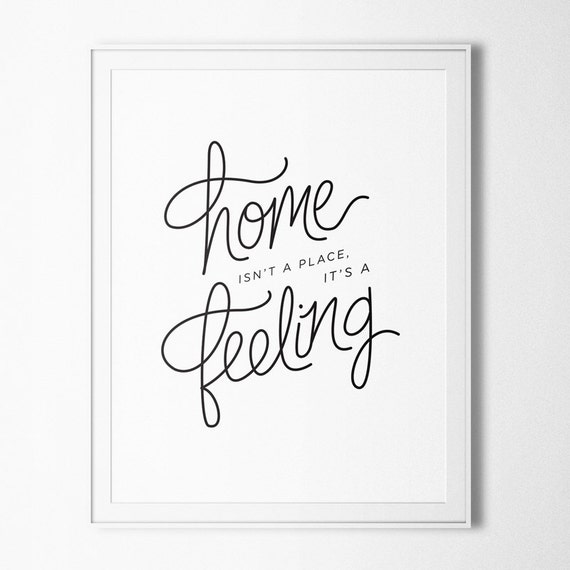 When you first move from one place to another, you never refer to it as home.
Not intentionally, but because it truly isn't home to you. For the first little while, you feel like a visitor- in my case, a displaced Vancouverite who's not really sure what she's doing or where she's going. Your new place feels more like a hotel, or like you're simply crashing with a friend for a few days. It feels unfamiliar, uncomfortable, cold. You yearn for the comforts that you've taken for granted all these years.
You pull the blanket around you tighter and close your eyes, trying to imagine yourself at home in your own bed. You trick yourself into believing that it is, so that your mind will finally rest. Day in, day out.
When you talk to friends, you refer to your new place as "your apartment", and when you leave work for the day, you say "I'm heading out", rather than "I'm heading home". These are all technically correct. It is a subconscious reflex- you can't control it. You won't realize it either.
The first time you call someplace home, you will surprise yourself. The taste of the word will feel strange in your mouth- like speaking a foreign language.
3 weeks in-
Roommate: "Are you on campus? I forgot my keys and I'm locked out."
Me: "I'll be home around 6:30."
"Home". You roll the word over on your tongue, trying to digest what you just said. Evaluating your comfort with the concept that a foreign place could be a home to you. You are momentarily lost in thought.
And it will happen again. And again. Until it is an automatic reflex. And only then will you take a step back and realize just how far you've come.
After being displaced this summer into a tiny residence and three different hotels- my point of reference of "home" has shifted again and again. And I've come to realize that home isn't a place or a person- it is a feeling. Home is a feeling that you carry with you wherever you go.
And I will carry it with me again when I leave this January, and I will carry it wherever my life takes me.